In my previous subject "Fanart Posting Test" the pictures you saw were hot-linked, also known as using images from another website. I hot-linked using the photo icon with the green circle with the white + symbol on it.
Now I'm going to try out posting pictures using the photo icon with the blue disk-like symbol on it and add pictures directly from my computer. This is a better way to post pictures online because when you hot-link an image from another website and the website disappears or the picture gets deleted from that website, or at least one of those statistics, the picture you hot-linked from another website could disappear and even be replaced with a blank picture with an X (sometimes a red X) on the top left-hand corner of where the picture is supposed to be or used to be.
Now without further ado:
Okay so maybe you don't have to click "Upload" but it wouldn't hurt to do so anyway.
My drawing of Alex again, just like in my other post, only this one isn't hot-linked from Deviant Art, ARthur WIkia, or any other website. I did a preview to make sure it worked and it did.
But this is my first drawing of Alex from Arthur and one of my favorite characters from the show and the only other male rabbit in Mr. Ratburn's class besides Buster.
This is Alex as a teenager:

(Still previewing). So basically what you do is you click on the photo icon with the disk on it, If you hold the arrow/cursor on it long enough, it will say "Host an Image" browse a file from your computer, and then hit Host It. Then it will give you three options. Which ever option you choose, right click and highlight and copy where it says [url=ht tp :/ /www .serviimg. com/view/1934266810] It will also say immediately after that something like this:
[im g]ht tp :/ /i21 .servimg. com/u/f21/19/34/26/68/(name of file)_co(whatever given number. png[/im g][/url] (Notice: sliced URLs, because new users are not allowed to leave external links for seven days after registry.)
Which ever option you choose, be sure to highlight and copy all of that after you choose the option you want and then paste it on your thread post body but KEEP the url spliced. Click Upload to add more images. Your picture should appear when you hit Preview or Send.
Now to try out other pictures: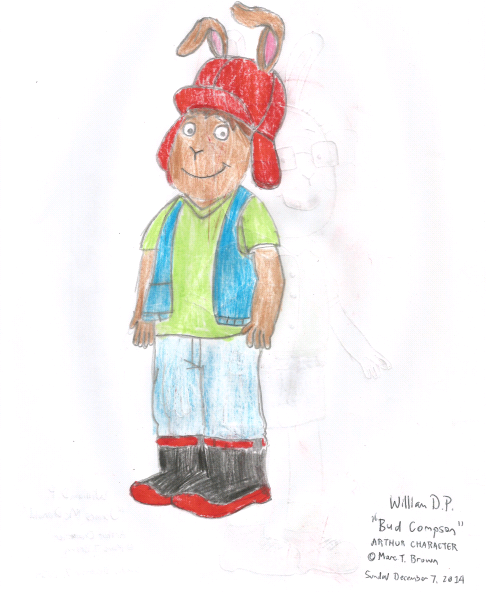 Bud Compson anyone? "ADMIT IT!"
Let me post a few more.

This time I went with the Thumbnail Option. Now I'll do one with of these in a larger size.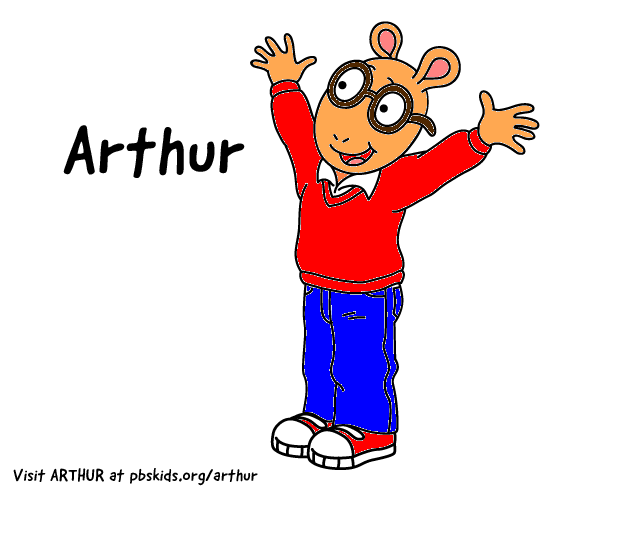 Normally Arthur is known for wearing yellow, but I decided to make his sweater red. For one I like to see usually yellow objects in red. Plus this is kind of like with Charlie Brown, normally he wears a yellow shirt but sometimes he wears the same kind of shirt in red. I also like to see yellow objects in other colors like green, blue, and sky blue, pink, and sometimes orange and purple, but orange since it comes from yellow. And I don't mind seeing red objects in yellow, green, blue, brown, white, black, etc. I also like to compare the colors red and yellow.
There are pictures of Arthur wearing a red shirt , like this one (not my artwork though and this one will be hot-linked):
You know what, this is all I'll post, you'll see more artwork from me later. And I hope to see y'all's artwork too.



Posts

: 77


Join date

: 2015-10-18


Age

: 33


Location

: Tucson



I remember that Teenage Alex one! Good work on all of these!
The Grunge Guy and The Main Administrator




Posts

: 80


Join date

: 2015-10-15


Location

: Nowhere




---
Permissions in this forum:
You
cannot
reply to topics in this forum