Well, Season 20 of Arthur has finally arrived and four of the seven episodes have already aired! I'm so happy Arthur has made it 20 seasons, especially for an animated show and for a kid's show. It's outlasted many TV shows (except The Simpsons and Sesame Street) and Arthur, the series, is so interesting in my opinion, a show with nothing but anthropomorphic animal characters living just about the same life as us humans and so on.
I even made this: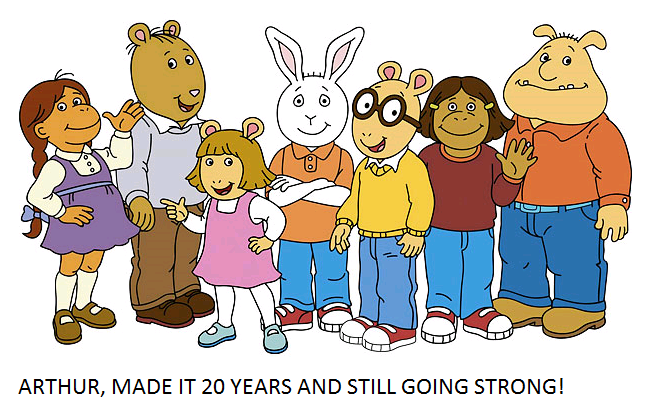 You can also see it on Deviant Art, including in this Journal Entry I made along with some more of my Arthur fan art
http://willm3luvtrains.deviantart.com/journal/Arthur-Season-20-639408527
And the episodes have been interesting too, my most favorite being "Buster's Second Chance" and "He Said He Said," (because Carl is in this one). I also like "Cereal" and "Fern's Flights of Fancy."
In "Buster's Second Chance," we see a different side of Arthur, at least the way he's dressed is different as is the way Buster is: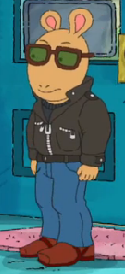 Arthur as a Tough Customer, yes, a Tough Customer, or how I was thinking of calling it: "Gangster Arthur." Somehow I kind of sort of knew he was a gangster, joining the Tough Customers in "Arthur, World's Greatest Gleeper," "Arthur's Big Hit," an episode I don't watch anymore and an episode with opposing opinions, and "So Funny I Forgot to Laugh" where Arthur jokes about Sue Ellen's sweater. So I guess Arthur has a dark side and he could probably make a good bully or gangster. But I like good Arthur better!
To tell you the truth, I don't think Buster was ever a genius and he probably never will be. And again, I like the Buster I know better, although Buster did look good in his formal clothes, and he even wore white despite being a white-skinned creature himself, he doesn't usually wear white (he did in "Meet Binky")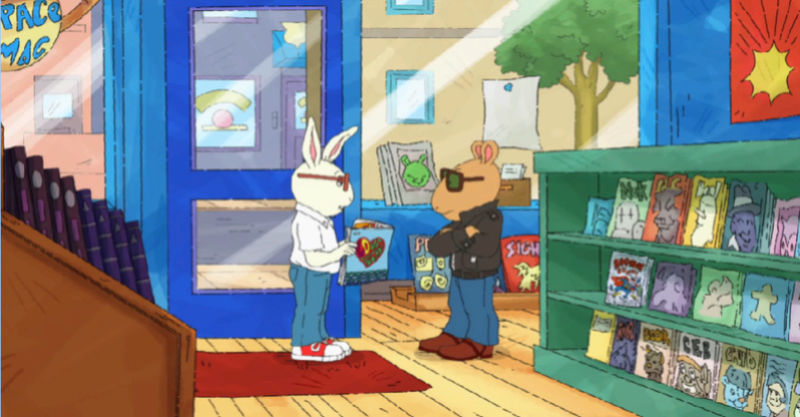 Arthur and Buster seen together.
I encourage you to watch the episode yourself and see how it unfurls. You might like it!
Look forward to seeing what's left of Season 20!





Posts

: 77


Join date

: 2015-10-18


Age

: 33


Location

: Tucson




---
Permissions in this forum:
You
cannot
reply to topics in this forum